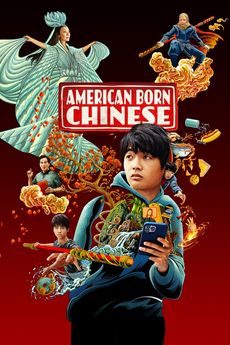 Krajna: USA
Hrajú: Michelle Yeoh , Ke Huy Quan , Stephanie Hsu , Poppy Liu , Daniel Wu , Chin Han , Tori Keeth , Leonard Wu , Derek Yates , Ben Wang , Liam Risinger
Štúdio: 20th Television , The Detective Agency , Disney Branded Television
Average teenager Jin Wang juggles his high school social life with his immigrant home life. When he meets a new foreign student on the first day of the school year, even more worlds collide as Jin is unwittingly entangled in a battle of Chinese mythological gods.
Prístupné od: 12
Linky: CSFD IMDB TRAKT TMDB TVDB
Season 1
Episode 1
- What Guy Are You
Episode 2
- A Monkey on a Quest
Episode 3
- Rockstar Status
Episode 4
- Make a Splash
Episode 7
- Beyond Repair
Episode 8
- The Fourth Scroll
This web does not contain any content or links. It is for informational purposes only.