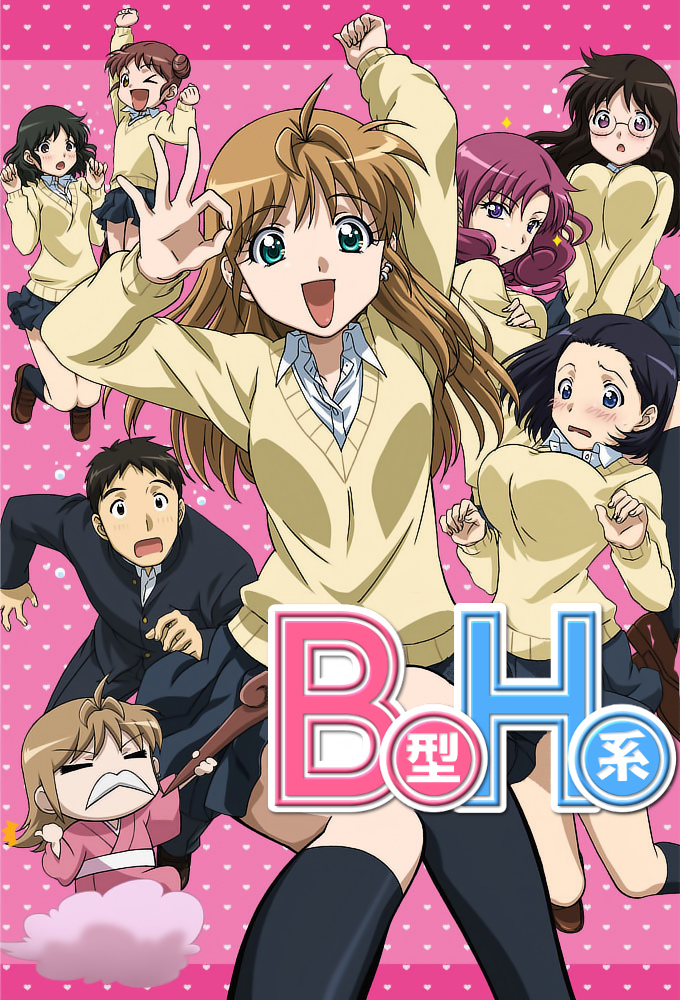 Krajna: Japonsko
Žáner: Animovaný, Komedie, Romantický
Hrajú: Mamiko Noto, Jui Horie, Izumi Kitta, Kana Hanazawa, Tomoaki Maeno, Acuši Abe, Jú Kobajaši, Asami Šimoda, Joku Šioja, Jukari Tamura, Júko Gibu, Acuši Imaruoka, Hibiku Jamamura, Kóta Óšita, Jutaka Koizumi, Megumi Iwasaki
Štúdio: TYO Animations
Jamada je studentka střední školy. Přestože je stále panna, její mysl se kochá představou mít sto amantů pro příležitostný sex. Nakonec se ale zaměří na spolužáka Takašiho Kosudu. Že by to byl konečně on, ten pravý a jedinečný, který ji zbaví jejího břemene – panenství?
Prístupné od: 12
Linky: CSFD , IMDB , TRAKT , TMDB , TVDB
Subory na webe:
Season1
Episode1

- Boy Meets Girl: Make Me Your ''First''!! / After-School Strategy! Let's Start with a Kiss for Now?

S01E01
.mp4
JPN+tit
169.92 MB
720p

Episode2

- I Know! Let's Go to the Pool. You Want to See My Swimsuit Don't You? / A Rival Appears! Who is that F Cup!?

S01E02
.mp4
JPN+tit
170.02 MB
720p

Episode3

- Sudden Approach in the Dark Room! A Slightly Dangerous Club Activity!? / Burning Culture Festival! The Queen of the School Is Me!!

S01E03
.mp4
JPN+tit
169.88 MB
720p

Episode4

- Throbbing Christmas Eve. What Does a First Kiss Taste Like? / We Can't Go Home Like This! Let's Go to the Make-out Park!

S01E04
.mp4
JPN+tit
169.70 MB
720p

Episode5

- A Valentine of Sweat and Tears! Love(?) From Yamada Is Put Into It / Increase Your Sex Power! I've Never Felt This Sensation Before...

S01E05
.mp4
JPN+tit
169.98 MB
720p

Episode6

- Kanejou Is Here! Her Sparkling Smile Pisses Me Off! / Behind That Rosy Smile... Is Kanejou's Dark Secret!!

S01E06
.mp4
JPN+tit
170.00 MB
720p

Episode7

- A War in Swimsuits! You're the Last Person I'll Lose to! / The Summertime Memory... Yamada, into the Wild!

S01E07
.mp4
JPN+tit
169.98 MB
720p

Episode8

- Yay! It's a Field Trip! Having a Hard Time Being Alone Together... / Yamada, I lo... Lo and Behold! One Mess of a Journey

S01E08
.mp4
JPN+tit
169.95 MB
720p

Episode9

- No! Everyone is Looking... Autumn: I Never Said I Didn't Like You... / Risk Everything at the Athletic Meet! Autumn: Just Do Whatever You Want...

S01E09
.mp4
JPN+tit
169.87 MB
720p

Episode10

- The Kanejou Household. The Sparkling Secret of the Noble Brother / Half Way into Love? Get Your Slutty Hands off My Kosuda!!

S01E10
.mp4
JPN+tit
170.08 MB
720p

Episode11

- Year 2 Class H's Christmas Eve. Take me to the bed. / Kanejo is watching!?

S01E11
.mp4
JPN+tit
170.01 MB
720p

Episode12

- The World Revolves Around Us. Farewell... B Gata H Kei / Yamada's an Angel! Farewell! B Gata H Kei!!

S01E12
.mp4
JPN+tit
169.78 MB
720p
This web does not contain any content or links. It is for informational purposes only.