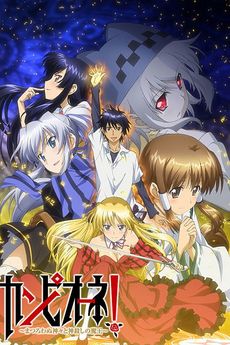 Krajna: Japonsko
Žáner: Animovaný , Dobrodružný , Fantasy , Romantický
Hrajú: Unšó Išizuka , Acuko Tanaka , Jošicugu Macuoka , Džunko Minagawa , Rina Hidaka , Jóko Hikasa , Nobutoši Kanna , Rena Maeda , Fumihiko Tačiki , Ai Kakuma , Júiči Iguči , Nozomi Furuki , Ajane Sakura , Kanami Sató , Rjókiči Takahaši , Júsuke Kuwahata , Jukihiro Misono , Daiči Kanbara , Takuja Eguči , Juiko Tacumi , Tóru Ókawa , Kenta Sasa , Jui Ogura , Júja Murakami , Hiroki Maeda , Kendži Kitamura , Rjúzaburó Ótomo , Taiši Murata , Sačika Misawa , Itaru Jamamoto
Štúdio: diomedéa
Godo Kusanagi, a high school student that kills a god, claiming its power and title of Campione, to slay other gods.
Prístupné od: 12
Linky: CSFD IMDB TRAKT TMDB TVDB
Season 1
Episode 1
- The First Story
Episode 2
- A Day in the Life of a Lord
Episode 3
- From Afar, An Enemy Comes
Episode 5
- Unpleasant Days
Episode 6
- The Kings Converse
Episode 7
- Wind, Rain, Wolf
Episode 8
- A Hero Arrives
Episode 9
- The Missing King
Episode 10
- The Turbulent Demon King, The Sun Hero
Episode 11
- Princess Shrine Maiden of the Long Sword
Episode 12
- The Sword of Ama no Murakumo
Episode 13
- Tale of the God Slayer
This web does not contain any content or links. It is for informational purposes only.