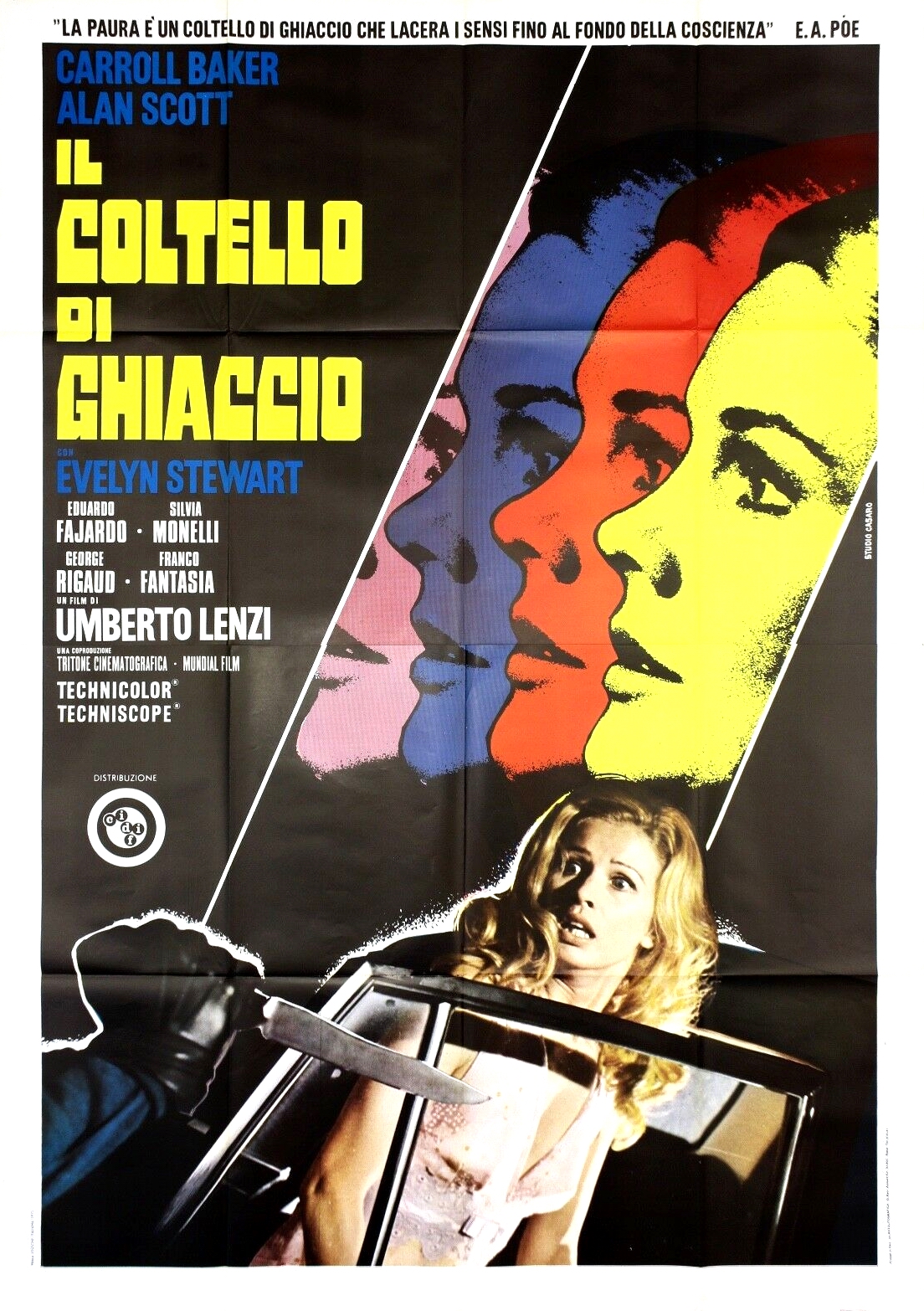 Žáner: Krimi, Mysteriózní, Thriller
Hrajú: Carroll Baker, Alan Scott, Ida Galli, George Rigaud, Eduardo Fajardo, Silvia Monelli, María-Rosa Rodriguez, Dada Gallotti, Mario Pardo, Carla Mancini, Ágata Lys, Luca Sportelli, Ricardo Valle, José Marco, Consalvo Dell'Arti, Beni Deus, Franco Fantasia, Ángel Menéndez, Lorenzo Robledo, Agustín Bescos, Fabián Conde, Antonio Orengo
Štúdio: Mundial Film, Tritone Cinematografica
As a thirteen year old, Martha Caldwell witnessed the death of her parents in a terrible railway accident. Barely surviving the tragedy herself, Martha was struck dumb due to the shock. Now an adult, the still mute Martha lives with her uncle Ralph in the Spanish countryside. Martha's cousing Jenny arrives to be with the family but is quickly stabbed to death. It appears that a sex maniac is roaming the countryside; killing pretty young girls. The already traumatized Martha seems likely to be the next victim but the case turns out to be far more complicated than it would first seem.
Prístupné od: 12
Linky: CSFD , IMDB , TRAKT , TMDB
Subory na webe:
This web does not contain any content or links. It is for informational purposes only.