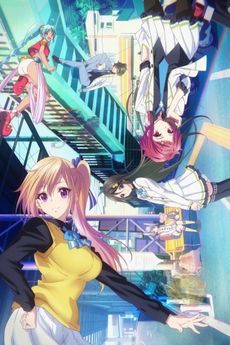 Krajna: Japonsko
Žáner: Animovaný , Akční , Fantasy , Komedie
Hrajú: Hiro Šimono , Maaja Učida , Misaki Kuno , Aja Hisakawa , Ajaka Šimizu , Ami Košimizu , Daisuke Sakaguči , Fumihiko Tačiki , Rjótaró Okiaju , Kacuhisa Hóki , Šin'ja Takahaši , Saori Hajami , Kikuko Inoue , Seiičiró Jamašita , Šino Šimodži , Sumire Uesaka , Džuri Nagacuma , Azusa Tadokoro , Ruriko Noguči , Misaki Watada , Eidži Takeuči , Haruka Čisuga , Jóhei Hamada , Kacunori Okai , Itaru Jamamoto , Kóiči Sóma , Omi Minami , Mai Nakahara , Kósuke Takaguči
Štúdio: Kyoto Animation
Existuje několik případů, na kterých se dá demonstrovat, že lidský mozek a způsob, jakým vnímá okolní svět, je značně omezený. Jak tedy dokážeme říct, co je opravdové a co je jen naše fantazie?
Prístupné od: 12
Linky: CSFD IMDB TRAKT TMDB TVDB
Season 1
Episode 1
- Age of Phantoms
Episode 2
- Take Out the Annoying UFO!
Episode 3
- Operation Copy-Paste Memories
Episode 5
- I Can't Use My Special Abilities
Episode 6
- Kurumi and the Teddy Bear Kingdom
Episode 7
- Schrödinger's Cat Mansion
Episode 8
- Break Through the Monkey Hot Spring!
Episode 9
- The Strange Tale of the Bakumatsu Phantom
Episode 10
- Little Ruru's Big Dream
Episode 11
- Tiny Haruhiko-kun
Episode 12
- The Mother Hath Returned
Episode 13
- The Eternal Phantom World
This web does not contain any content or links. It is for informational purposes only.