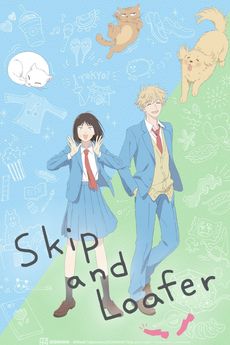 Krajna: Japonsko
Žáner: Animovaný , Komedie , Romantický
Hrajú: Tomojo Kurosawa , Akinori Egoši , Juka Terasaki , Megumi Han , Maaja Učida
Štúdio: Kodansha , P.A.WORKS , DMM music , NetEase Games
Excellent student Mitsumi Iwakura has always dreamt about leaving her small town, going to a prestigious university, and making positive change in the world. But she's so focused on reaching her goals that she's not prepared for the very different (and overwhelming) city life that awaits her in a Tokyo high school. Luckily, she makes fast friends with Sо̄suke Shima, a handsome classmate who's as laid-back as she is over-prepared. Can this naive country girl make it big in Tokyo with Sо̄suke by her side?
Prístupné od: 12
Linky: CSFD IMDB TRAKT TMDB TVDB
Season 1
Episode 1
- Sparkling-Fresh
This web does not contain any content or links. It is for informational purposes only.