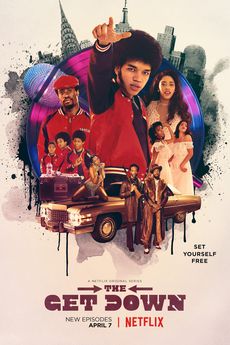 Krajna: USA
Hrajú: Yahya Abdul-Mateen II , Mamoudou Athie , Giancarlo Esposito , Tremaine Brown Jr. , Herizen F. Guardiola , Justice Smith , Jimmy Smits , Yolonda Ross , Alexis Krause , Jaden Smith , Shameik Moore , Aly Mang , Sparrowhawk , Eric Bogosian , Daveed Diggs , Karen Aldridge , Kevin Corrigan , Michel Gill , Zabryna Guevara , Judy Marte , Evan Parke , Sal Rendino , Frank Wood , Justin Clarke , Jaden Michael , Conrad Roberts , Lee Tergesen , Jay Klaitz , Annika Boras , Julia Garner
Štúdio: Bazmark Films , Sony Pictures Television Studios
Talentovaná a energická mládež jižního Bronxu se v roce 1977 rychle řítí za svým snem a píše hudební historii.
Prístupné od: 12
Linky: CSFD IMDB TRAKT TMDB TVDB
Season 1
Episode 1
- Where There Is Ruin, There Is Hope for a Treasure
Episode 2
- Seek Those Who Fan Your Flames
Episode 3
- Darkness Is Your Candle
Episode 4
- Forget Safety, Be Notorious
Episode 5
- You Have Wings, Learn to Fly
Episode 6
- Raise Your Words, Not Your Voice
Episode 7
- Unfold Your Own Myth
Episode 8
- The Beat Says, This Is the Way
Episode 9
- One by One, Into the Dark
Episode 10
- Gamble Everything
Episode 11
- Only from Exile Can We Come Home
This web does not contain any content or links. It is for informational purposes only.